In this article, we are going to talk about how to make a dull acrylic bathtub shine.
Acrylic tubs have a way of making a bathroom look elegant due to their smooth and shiny surface. However, if neglected, these tubs can become an eyesore due to hard water stains and soap scum and grime build-up.
When your acrylic bathtub starts looking dull, you need to find the cause and find ways to restore the shine.
How to make a dull acrylic bathtub shine
You can make your acrylic bathroom shine with the help of a good cleaner, vinegar, baking soda, or lime juice. Apply a bit of the solution thoroughly to the stained area on the bathroom floor. Leave it on for a few minutes. Then, rinse it off with warm water. If the stains are still there, you also repeat the above steps and then try scrubbing them off.
Reasons why acrylic bathtubs lose their shine
1. Soap scum and hard water
Most homes use hard water which discolors bathtubs due to the buildup of minerals like sodium and calcium.
In addition, if you don't rinse the tub after use, soap scum and grime attach to the tub surface. After a while, the tub loses its shine and starts to appear dull and neglected.
2. Use of abrasive cleaning products
There is a wide range of cleaning solvents designed for bathtubs. But some may not be appropriate for acrylic tubs.
For instance, cleaning solvents like acetone, mineral spirits, and turpentine should be avoided since they may scratch and dull the tub surface.
In addition, abrasive scrubbing pads or steel wool can easily scratch the surface of the tub. This will result in unsightly marks and scratches causing the tub to lose its original shine.
3. Tobacco smoke
Tobacco smoke is another thing that can discolor your bathtub.
The nicotine in the cigarette is responsible for causing discoloration on the tub surface. So avoid smoking while in your acrylic bathtub if you want to keep it looking shiny and new.
---
See also: Best extra wide shower curtain for clawfoot tub
---
4 Ways how to make a dull acrylic bathtub shine
1. Choose a good cleaner for acrylic bathtub
As earlier mentioned, you need to be careful when choosing a cleaner for your acrylic tub or shower.
Some cleaning solvents tend to eat away through the glossy finish and cause the tub to look dull.
Therefore, always read the labels to make sure that the cleaners are acrylic safe.
The following are some non-abrasive cleaners that you should consider.
Lysol bathroom cleaner
Dawn dish soap
Better Life natural tub and tile cleaner
CLR Bath and Kitchen cleaner
The Bucko soap scum and Grime Cleaner
The above cleaners are excellent at dissolving tough soap scum and grime on tubs leaving a beautiful shine.
In addition, they help with getting rid of the yellowing and hard water build-up on acrylic tubs.
2. Use vinegar, baking soda, or lemon juice
If you prefer organic and homemade cleaning solutions, you will love the idea of using vinegar, baking soda, or lemon juice.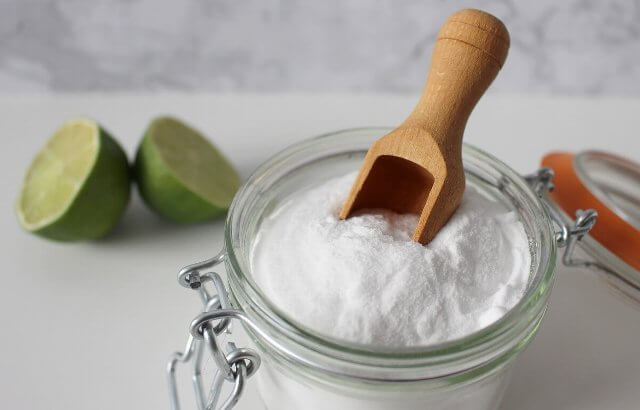 Vinegar and lemon juice are acidic but very gentle and safe on acrylic. You can also use other citrus fruits like grapefruit and limes.
To clean with lemon juice, simply cut the fruit in half and rub it gently while squeezing the juice out on the surface of the tub and other stained areas. Leave it for about 30 minutes for the citric acid to work its magic and then rinse using warm water and dry with a clean soft cloth.
As for vinegar and baking soda, follow the following process.
Fill your bathtub with warm water and add two cups of vinegar. This will loosen dirt and stains on the tub before cleaning.
Allow the mixture to sit for about 20 minutes, drain and scrub. The acid in the vinegar helps with removing the build-ups without damaging the acrylic.
If you still notice stains, it is time to bring in baking soda
While still wet, sprinkle baking soda on the whole tab or on areas where there are stubborn stains.
If your bathtub was not wet, spray water and apply the baking soda and let it sit for some minutes before scrubbing.
Rinse the tub with clean water and let it air dry.
---
See also: Best shower drain 
---
3. Use grit sandpaper for deep scratches and apply acrylic polish
Acrylic bathtubs are very delicate so they tend to get scratches and stains quite easily.
Sometimes the scratches might be too deep that the cleaning products might not get rid of.
Therefore, sanding down with grit sandpaper and applying acrylic polish can help to restore the tub to its original shine.
The sanding and polishing process should be done as follows.
Start by cleaning the bathtub with a wet soft cloth and drying it with a towel. This allows you to work on a clean surface and makes the scratches more visible.
Cut a 600 grit sandpaper and wet it.
Run it in a circular motion on the scratched area for about three minutes while alternating with a dry piece.
Follow up with an 800 grit and later with 1200 grit repeating the same circular motion until the deep scratches disappear.
Dry the area with a soft and clean cloth.
Apply the acrylic polish to restore the shine.
4. Reglaze or refinish the acrylic tub
If the above techniques fail to restore the shine of your bathtub, you should consider reglazing or refinishing it.
Reglazing helps to revive the new look of your tub so that you don't have to purchase another one. So, it's a cheaper option.
You can choose to seek the services of a professional to refinish the tub for you or do it yourself.
Follow the steps below to reglaze your bathtub:
Start by cleaning the bathtub and removing caulk around the walls of the tub. If normal scrubbing does remove all the caulk, apply caulk remover to soften.
Next, remove faucets and other fixtures on the bathtub
Mask the perimeter of the bathtub to avoid overspray. Also, open all the windows for proper ventilation
Swatch the bathtub with hydrofluoric acid that dissolves the glaze left and dulls the surface to help the new coating adhere to the tub surface.
Sand down the whole surface to further toughen it, rinse with warm water, and let it dry. Before the next step, wipe the tub dry and use a cloth to remove any paper residue.
Apply the primer and leave it to dry
Mix the epoxy as directed and apply it to the tub with a fine bristled brush or a roller. Alternate vertical and horizontal strokes to prevent hard lines and drips.
Allow the first coat to dry and apply a second one immediately
Give the tub 48 hours to dry and keep the room ventilated
Put back the bathtub fixtures, caulk the tub and give it 24 hours before using it.
---
See also: Best bathmat for refinished and reglazed tubs
---
Conclusion
If you have been wondering how to make a dull acrylic bathtub shine, the methods discussed above will be of great help. Depending on the level of staining and discoloration, you can use grit sandpaper or be reglaze the tub.
The methods are simple and the products required are readily available. The only method that might be hard for some people is reglazing but you can hire a professional.
Remember that just because your bathtub is damaged, it does not always mean getting a new one. There are a variety of methods to help you make your old one as good as new.