Is it worth reupholstering a sofa or should you get a new one?
If you are wondering which the best option is, there are several factors to consider.
Reupholstering is a great way to bring back to life a piece of furniture that you aren't ready to let go of. This could be due to having a sentimental attachment to the old sofa or the high cost of getting a similar one.
If you are yet to decide on if to reupholster or get a new sofa, the factors discussed below will help you decide.
Is it worth reupholstering a sofa?
In order to determine whether or not to reupholster your furniture, consider the following factors.
1. The overall state of the sofa, couch, or chair
It is important to assess the current state of the sofa to decide whether to invest in upholstery repair or not.
Considering how long the furniture has been in use, are the internal parts still intact?
For instance, if a sofa has been in use for ten years or more and its internals are still intact, then it is worth reupholstering.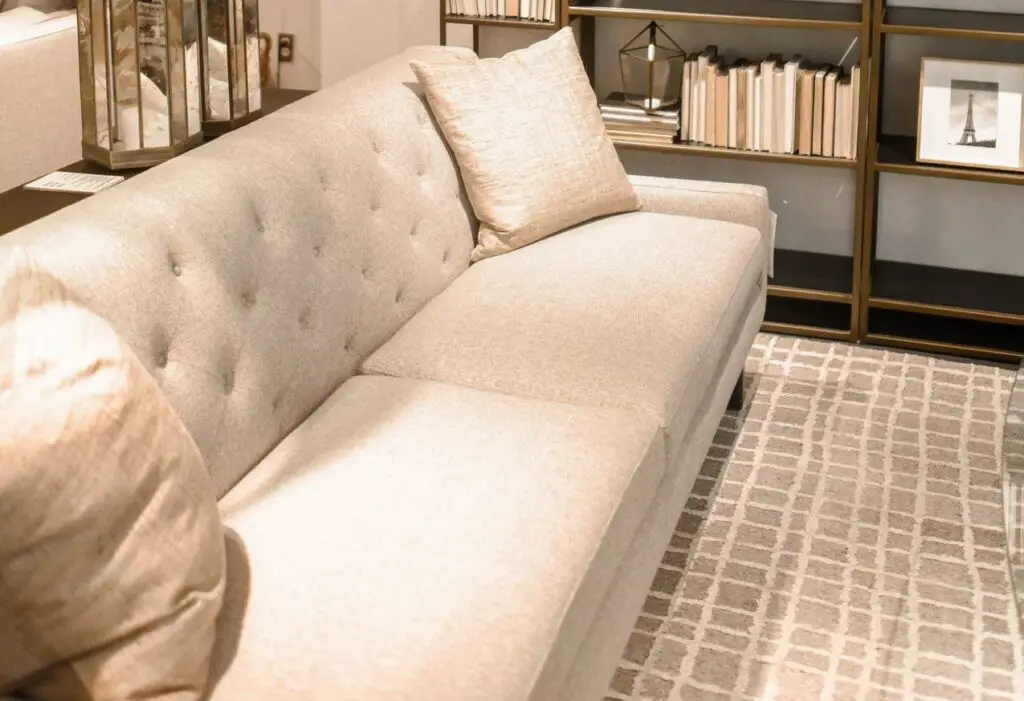 Furniture made in the 80s was made to last. They used high-quality materials and high skill.
Some companies from those days are still making quality furniture, but they are very expensive.
If you happen to have furniture from those days, it is for keeps.
---
See also: Best slipcovers for leather couches 
---
2. Design and style
If you love the design and style of your old sofa, changing the fabric will give it a new look.
But, if you do not like the style or design, there is no point in investing in upholstery repairs. You can either sell or donate it.
The style of a sofa is determined by the arm, back, and cushions. If the style can be altered to what you want, get a good upholsterer to do that.
The bottom line is, different modifications can be made on the sofa, but the design and style should be pleasing to you.
3. Is recycling important to you?
There are many campaigns on taking care of the environment and saving the climate for the future. Are you part of the movement?
If you are, reupholstering will help you achieve your conservation goals by reducing the amount of trash in the dumping sites.
Passing down things like furniture across generations is good for the environment. With a few modifications, it can match one's preference and personality.
4. Cost: How much does it cost to reupholster a sofa?
How much will it cost me to reupholster a sofa is a common question.
Sometimes it will cost you more to reupholster than to get a new one. If it costs more, you could still go on with the plan because you are not guaranteed quality with a new sofa.
Note that, the cost varies with several factors like; materials used, amount of work put in, size, and style of sofa.
---
See also: Best leather furniture color restorer balm
---
Reupholstering vs. buying a new sofa, couch, or chair
After considering the factors above, what do you think; should you reupholster or buy a new couch?
If you are still not sure, we will now discuss the benefits of reupholstering your sofa over buying a new one.
1. Sentimental value/attachment
If you are thinking of reupholstering a sofa, it could be because you hold it dear for different reasons.
You might have received it from a loved one, or you purchased it a long time ago and it has that antique value.
Among the main benefits of restoring your existing sofa is that you will be adding value to an already valuable item.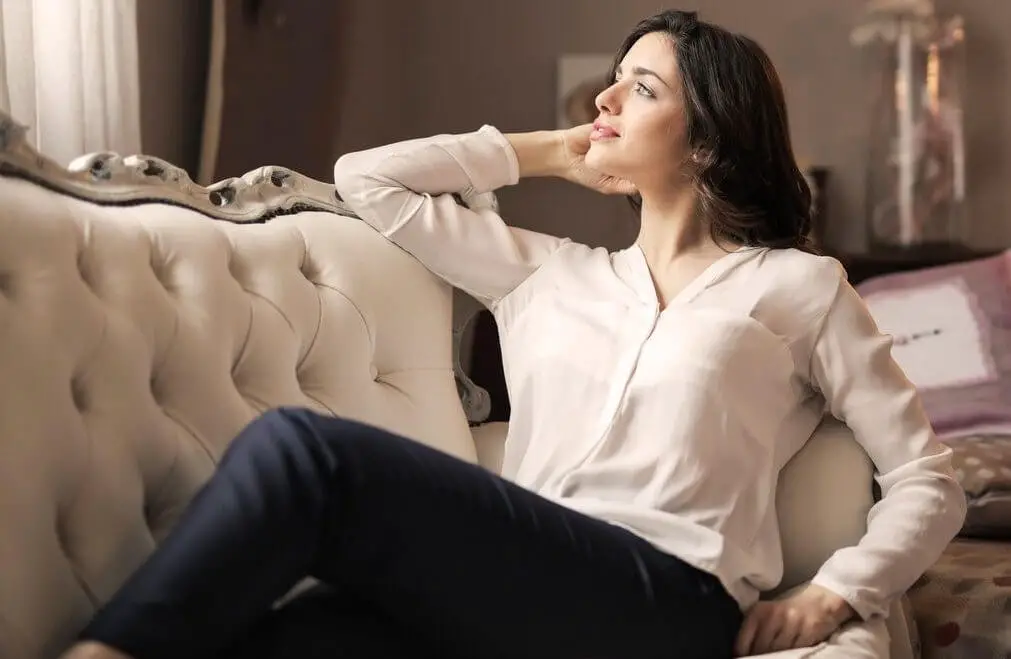 The satisfaction you get from the furniture cannot be achieved from the latest design.
2. Ability to customize your sofa
With reupholstering, you have the liberty to choose what you want.
You have control over the fabric to use, color, design, and so forth.
Maybe you have a microfiber couch and you would now like to change it to leather. The sky is the limit when it comes to what the final product will look like.
Most importantly, you can as well have it tailored to match the décor at home.
---
See also: Best recliner covers for Lazy-Boy
---
3. Freshen up your space
If you want to do a home makeover, you do not have to fill your room with new furniture.
As long as you are happy with the quality and style of the old furniture, reupholstering can give you something new with what you already have.
A revamp could be as simple as changing the fabric of your old furniture.
4. They don't make them as they used to
Truth be told, sofas from a while back were made to last.
Reupholstering allows you to get the best out of the quality furniture you already own.
There are so many testimonies of old furniture lasting longer than new ones.
Therefore, investing time and money in reupholstering your old furniture means more service in the future.
---
See also: How to clean upholstery with baking soda
---
5. It is good for the environment
Reupholstering allows you to recycle instead of throwing away the worn-out couch.
Recycling keeps trash at the minimum; hence, saving the environment.
This might not sound like a reason enough to not getting new furniture, but you have reduced the amount of trash in the landfills and it's worth it.
6. Cost efficiency
The cost of reupholstering your vintage sofa might be more than what a new sofa costs at the large discount stores in your city.
But, would you rather spend the same amount for a poor quality sofa, or keep your high quality and long-lasting antique sofa?
If you are thinking of replacing your valuable vintage sofa, check current prices at the vintage stores and you will realize how much you are saving by reupholstering the one you have.
All factors considered, reupholstering is the most affordable option.
---
See also: How to protect leather couch to stop cat scratching
---
Conclusion
So, is it worth reupholstering a sofa?
As you can see, it is advantageous for many reasons. If you have sentimental furniture, do not throw away them because the outer part looks old and dirty.
Give them a new look using the latest fabric and enjoy their service longer.
To get the best services, work with a professional and experienced reupholstering company.
There are many companies out there offering furniture restoration services, so don't just hire anyone. Take time to research online and ask around and you will find a company that offers quality reupholstering services near you.