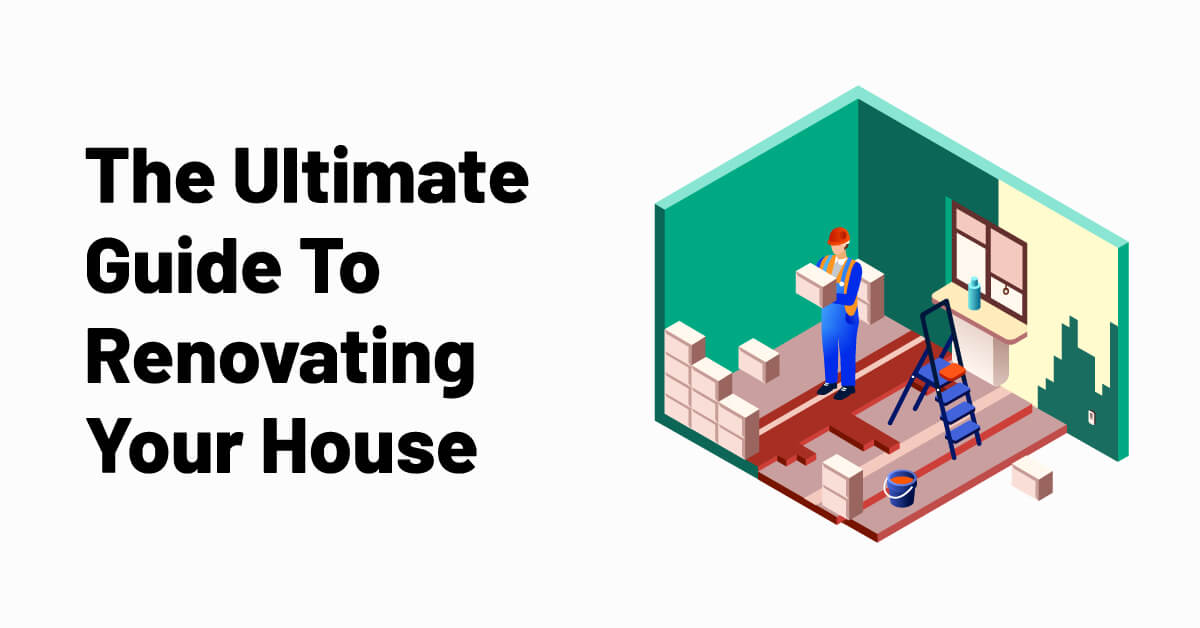 Homes are often things that many take for granted, and they can be used to express your personality and style choices as well as family's preferences. Ensure you are making the most out of your house by maximizing space where it is needed, and planning ways that you can make everybody's routines easier.
There are many reasons why you may want to change up the layout of your home. It can be a satisfying and exciting prospect to alter the area that you live in and make it express your style a little more. Bringing your home into the modern era can increase the value of your home, and make your routine behaviors a little more seamless.
Find a layout that works for you and your family so that you are creating a more functional home for everyone. This is a complete guide to renovating your home, with everything that you may need to plan and budget correctly.
Things To Check When Assessing The Property's Potential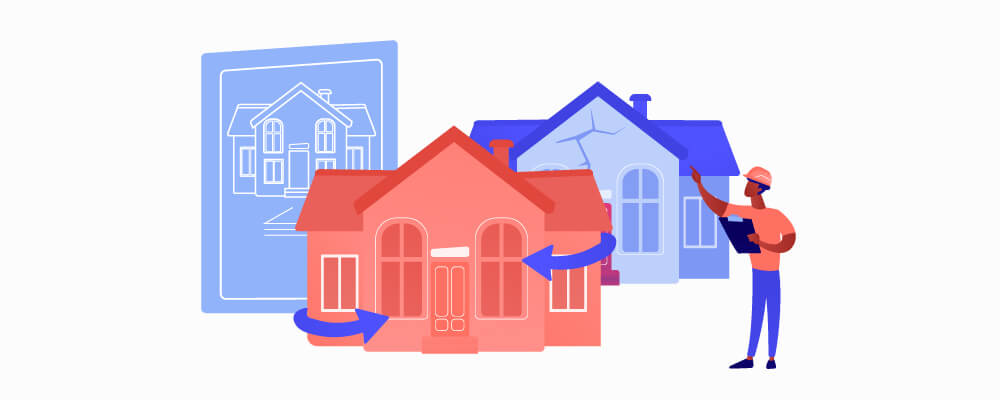 Depending on the type of project you are anticipating, you should take a closer look into the potential of a property. There are a range of factors that can determine whether it is likely to hold its value, or how long it will take to renovate.
These are some of the things worth checking when you want to assess a property's potential. Whether you want to invest in a property to rent out, or if you would prefer to relocate and then renovate, it is worth trying to see the potential of any property.
Location Is Everything
Firstly, if you want to add value to your home, it could be worth looking at the location. The neighborhood could have potential if it is in an up-and-coming area. It is widely accepted that a house is only as good as the neighborhood or location.
If you are looking to purchase a house with the intention of renovating it, then you could look for the worst house on the best street.
This can help you save a little money while being based in a great location. Check how close the property is to schools, local amenities, parks, and other community resources. Buyers want to feel secure within their own home, and the actual house can be worked on over time.
Because of this, it will hold the value of a house if it is in a great location. Working on the house itself through renovation projects encourages more value to be added over time.
Walking distance to services such as doctors surgeries, grocery stores, and churches are ideal for many potential buyers, and it is a wise move to find a place in a great location. This is unlikely to change over time, whereas it's easier to change your house and its layout into something that is more visually appealing or functional for you and your family.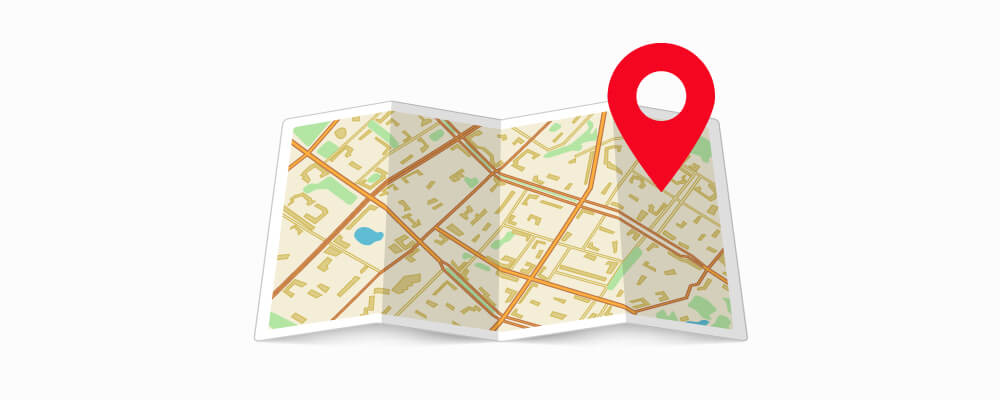 Look Up The Comps For The Street
Check how much similar properties in the area have sold for, to see if you are getting a good deal. This can also be used to see how well a particular house holds its value over time, which can be a useful indicator of how much profit you are likely to make once you decide to sell.
Looking up the comps can also help you have a realistic idea for the maximum price range to understand the possible investment return. As well as this, it can allow you to set a budget for the purchase of the house, and keep your records up to date.
Keep An Eye Out For Anything That Will Cost A Lot To Repair
As a general rule, more structural repairs typically cost more than cosmetic alterations or appliance fittings within the home. For those who want to purchase a house with renovations in mind, it is worth looking for any signs of potential structural damage.
These include missing tiles on the roofing, damaged window frames, condensation, and even single glazing on the windows. If you are new to the world of home renovation, windows are a highly expensive thing to replace, so it is worth checking out the frames and the quality of glass in the windows of a potential investment home.
If you notice any of these signs in your current home, it could be worth waiting a little longer to increase your budget before starting a renovation project. This can ensure that you are getting high quality windows and frames, and that they are correctly installed.
Those who live in historic buildings are more likely to be faced with higher renovation and repair costs during this process. Ensure that you have saved additional funds in order to carry out this renovation, and that you have spoken with professionals who can restore historic buildings to their original condition.
Older buildings are also more likely to require more care and money spent on them because they have usually been left over time with nobody living in them. Thin walls and poor insulation could need more significant restructuring, so it is worth speaking with experienced professionals if you have additional concerns.
What Do The Neighbors' Homes Look Like?
Consider looking at what your neighbors have done with their home, and using this as inspiration. This can also be a great way to see how structurally sound the structures within your home are and whether you are likely to face additional costs while renovating.
This is only applicable if your house is based on a neighborhood that features homes built around the same time period, following the same layout and using similar materials. Other reasons why you should look at your neighbors' homes is so that you can see if your plans and intentions would fit in with the rest of them, and if they take pride in the maintenance of their house.
Is There Room For An Addition?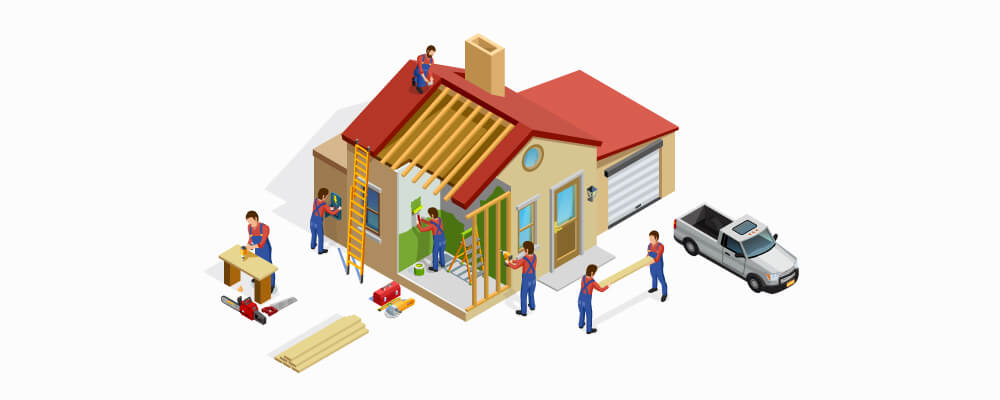 Think realistically and practically about the benefits and drawbacks of increasing the floorplan of your home. For growing families, it can be highly useful to add another room or addition for playing, entertaining, or as another bedroom for guests. Make sure you take a closer look at the floorplan and the plot that your house is based on in order to check that you have the space to construct an addition.
Check unused spaces in the home such as lofts or basements before looking to increase the square footage of your house. This can reduce building costs greatly, and decrease the need for additional permits and licenses which can take a little longer to approve.
Whether you are interested in adding a wrap-around front porch or extending the home into the backyard, it is absolutely worth looking at your neighbors' homes to see what they have done with the layout. This can also show you the potential of certain areas and decide how essential the extra room is for you and your family.
Will It Need Extensive Remodeling?
If you sit down and figure out the total costs of the entire renovation project, and find that it is going to cost more than you originally paid for the house or an excessive amount higher than anticipated, it could be worth thinking about another property or moving instead.
Renovation isn't always the answer, and there are limits to how much they can provide, depending on the basic framework that a house has. Consider the needs of your family, and the type of space configuration that would work best, based on everybody's routines during a typical week.
It is also worth avoiding completely demolishing a home until it is an empty shell for renovation purposes. By the time this has been done and rebuilt to your preferences, it could have been a better use of time and money to move into a different house that is a better fit for you.
Just because a certain space does not work for you, doesn't mean that it won't work for someone else, so it could be worth leaving it alone if the floor plan and layout isn't livable in any way for you and your family.
Are The Heating And Electrics Modern?
Bring your HVAC system into the twenty-first century if you haven't already, as this can save you a great deal of money in the long run. Consider your home's carbon footprint, and think about ways of implementing more sustainable resources.
It is worth looking to update any heating and electric system during a renovation so that you are less likely to require additional work and major restructuring later down the road. For more drastic renovations, it is worth rewiring your home while everything is out so that electricians and plumbers can do their job more efficiently.
Older homes may need additional attention in order to modernize the heating and electrics, so it could be worth speaking with a contractor who has a little more experience. Insulation may need replacing, which can increase the total price of a home renovation.
Outdated electrical systems are typically inefficient and potentially unsafe. Look out for old fashioned sockets, and black or even fabric cables.
Another reason why you should take a closer look at the heating and electrical system is for any signs of damage or deterioration. Getting your home rewired can cost anywhere $3,000 to $6,000 for a three bedroom home.
How To Renovate A House
Once you have decided what type of space you want to work with and whether it's necessary to renovate your house, you can begin planning your renovation project. These are some of the key steps involved in renovating a house and planning the entire process. Ensure that you are considering the following factors before asking professionals or redesigning your home's floor plan.
Ask Yourself: Why Are You Renovating?
There is no point renovating purely for the sake of it, because you may end up with a layout that is impractical in the long run. Style choices and different features can easily become tired and outdated, so you should remember to prioritize function and intended use over style at first. The main objective of a renovation project is to make the home more livable in the future.
Try to avoid planning a renovation project simply because you are bored, and make sure your end goal is specific. This can allow you to seek the appropriate help and professional services. Whether you want to update certain rooms, carry out maintenance, improve your home's efficiency, or even prepare for selling, keeping your motivation in mind allows you to create a detailed plan and stick to it.
Decide What To Renovate
This can allow you to be more specific when you are setting your budget. Particular rooms or walkways could need a freshen up, and it can be more expensive to renovate certain areas. For example, kitchens and bathrooms need a little more attention than a living room or bedroom. This is because of the waterproofing and additional plumbing fittings that are needed.
Depending on what type of renovation you are looking to carry out, it is worth comparing how often certain features of an average house get replaced and changed. Some of the most common renovation projects related to maintenance include plumbing, roofing, insulation, structural and foundation upgrades.
On the other hand, updates are usually done in the bathroom, bedroom, closet, kitchen, or outdoor living. This is a little more varied, because it depends on how long your home may have needed updating for. The kitchen has been used for entertaining guests and hosting parties much more frequently during recent years, which could be one of the reasons why it is one of the most common home renovation projects.
Because there are so many different ways to renovate a home, it is definitely worth taking a closer look at your neighbors' renovation and using that for inspiration. Even if your home needs a great deal of alterations, it is much better to use your budget to do one thing at a time and pace yourself.
Determine Budget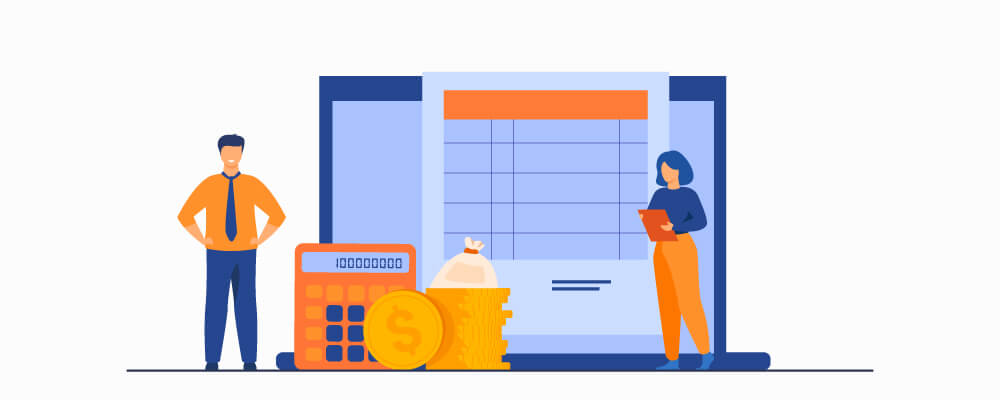 Allow more than you think you will need, because there will likely be hidden costs that present themselves later down the line. Ensure that you are prepared for this with another savings account or additional 15% of the budget in a safe place.
Make sure you are as specific as possible about which services you will be using and how much to allow for materials. This can prevent hidden costs from arising along the way that weren't accounted for.
There are a few ways that you can pay for your home renovation. Most people prefer to use cash from their savings account in order to protect their credit rating and avoid additional debt. If you choose to use this method of payment, it's even more important to carefully budget the project from start to finish. This can prevent you from running out of money midway through the renovation which could put the process on hold for a while until you earn more.
One of the other useful tools available to help with renovation projects is financing. Consider applying for a home equity loan if you are planning a more significant renovation. This can ensure that the project keeps going and is completed much faster than other financing methods.
Another option that can help manage your budget for renovating your home is a credit card. This can help you build on your existing credit profile while allowing you to fund the project quickly. However, many people already know the risks that these face. Avoid defaulting on a credit card once you no longer need it, as this can lead to challenging interest rates and long term consequences on your credit profile.
Determine The Scope Of The Project
Your budget should be used to decide the extent of the project. Try to be realistic about which changes are prioritized if you don't have the funds for everything right now. This can allow you to make some amount of progress and work on each room or section of your home one at a time. While this is a little more frustrating because it takes much longer than doing it all at once, it can make your budget last longer.
Plumbing and removing load-bearing walls that support the house can increase the total costs significantly, so it's worth planning ahead and allowing additional funds for these if necessary. As well as money, more significant changes and renovations take a little more time to complete than smaller ones.
Permits, insurance, and other legal requirements are also things that can affect the estimated time span of the renovation project. This is because local authorities typically take a few weeks to process forms and approve applications. Make sure that this is done ahead of time if you know that you will need a certain permit, in order to avoid this from pausing the process.
Choose To Hire A Professional Vs. DIY
It is certainly worth thinking about your current DIY skill set and basic knowledge of home renovation when you are planning your project. This can help you figure out what will be more challenging, and what you could save costs of laborers on by doing it yourself.
While it can be significantly cheaper to carry out your home renovation project by yourself, there are certain processes which need professional attention. These include electrical fittings, plumbing, and inspecting the area. Even if you want to carry these out by yourself, you will need to contact a professional to sign off the paperwork at the end.
This is a useful tool when you want to sell your home, because it will be a valuable indicator that the electrical and plumbing fittings are secure and up to date.
Pick Materials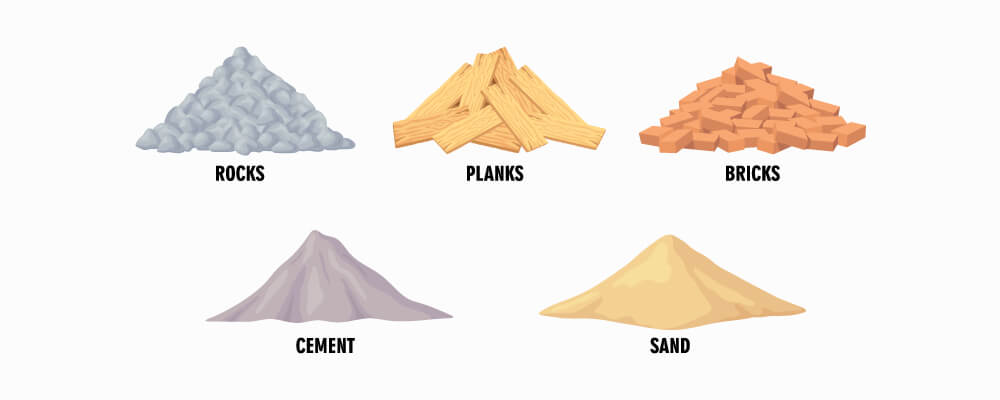 For those who are more concerned about toxic chemicals or reducing their carbon footprint, it could be worth finding materials that are more sustainable to use in your house renovation. However, these are usually a little more challenging to source, which makes them more expensive and often less structurally sound.
Structural integrity is also highly important during this stage. You should do your research and see what materials are more durable and resistant to high amounts of pressure, so that certain features on your renovation are less likely to need replacing over time.
Make sure you are using materials that are similar to the ones already seen within your home. This will encourage flow between spaces, and make the renovated areas stand out a little less. Because of the limitation of money that a smaller budget may allow, it is worth focusing on function rather than looks. This is especially important if you are working on one room or area at a time, because it still makes the house feel livable and work together.
There are also a range of low cost options for building materials that can help you stick to your budget. It could be worth comparing luxury and budget options for building materials and finishes so that you can decide what would work best for a particular space.
For example, more frequently used areas could benefit from more high-end materials because they will need to be high quality and durable. On the other hand, less commonly used areas could be used to cut certain costs by finishing them with slightly cheaper materials.
Demolish The Space
Make sure you understand which walls are essential for your home's structure before getting the sledgehammer out. You do not want to make more significant damage that is more expensive to mend, as you may not have the budget for that. Similarly, it is also worth checking where the plumbing, electrical wiring, and stud walls are and marking these to avoid accidentally causing significant damage to your home.
It's also important to avoid demolishing the space ahead of time, because you will be forced to live in a construction site in the time between demolition and work beginning. Once your project has been finalized and the appropriate services have been scheduled, you can begin tearing down walls and removing cabinets.
Make sure that you are tearing out the right things that are scheduled to be replaced as part of the renovation project. Again, you do not want to be forced to live within a construction site.
Start The Remodeling Process
A general contractor is the ideal person for this job, as they are more likely to have experience with a range of home renovations and even managing other services and contractors. Now is the time to take a step back and allow the experienced professionals to work on their specialized areas.
Try to avoid micromanaging and interfering with last-minute changes, because it can impact the estimated timeframe of the renovation. Not to mention, it will also get on the contractors' nerves. Another reason to avoid last-minute changes is because most of your furnishings will have already been ordered.
Larger items such as carpeting, lighting fixtures, or couches are typically more challenging to arrange a return, so it's generally better to stick to your original choices and take a step back at this stage.
Complete The Required Inspections
This is essential to make sure that you have created a structurally sound, safe home that will hold its value over time. Ensure that everything is working as it should before jumping into the world of decorating. Getting the home correctly surveyed and checked by a professional can also be a great way to see if you have achieved a high quality home that you had originally envisioned.
Check that the electrical, plumbing, and structural components agree with your state's standards so that you do not need to carry out as much maintenance over time. This can also ensure that you have received what you paid for if you sourced skilled contractors to complete your home's electrical fittings, for example.
Because of the legal requirements for all buildings and renovations, it could be worth speaking to a lawyer or qualified contractor in order to see what needs to be done. If you hired a contractor from beginning to end of the project, they will usually handle this, but you may need to complete this if you chose to only hire extra help on occasion.
It can be worth preparing ahead for this, and allowing additional time to source the correct building inspectors to sign off the appropriate forms. This can make it go a little faster, and ensure that you can move straight into the decorating phase. It may seem a little unnecessary, but this is needed in order to decide that your home renovation isn't dangerous to live in.
Add The Finishing Touches
This is the stage when you can have a little fun with style choices, color schemes, patterns, and designs. Try to come up with something that expresses your personality and complements the rest of your home. Of course, the finishing touches will have to be functional too if you have renovated your kitchen or bathroom.
With that said, you can decorate the walls in family portraits, artwork, and shelves wherever you like. The beauty of renovating your home is that it will be a space that is completely unique to you and your family, so the walls and furniture might as well reflect that. It could be ideal to come up with clever storage solutions that work well within the space, for additional functionality and purpose.
For those who are less concerned about the total cost of a home renovation, an interior designer can be a highly useful source of inspiration and somebody to bounce ideas off of. They can encourage you to push yourself and certain boundaries in terms of colors and patterns.
Whatever services you have chosen to use, you get the final say in the grand scheme of things because it is your home. If you prefer to watch TV in the kitchen, then make it visible from the kitchen.
Similarly, you could put more sentimental trinkets and crafts on display on the mantelpiece or dinner table where they are celebrated rather than hidden in a storage box, for example.
While it can be a better use of money to use paint and color schemes that are relatively muted and neutral, there are no reasons why you should not create a blackboard wall for your family and friends to draw all over. Make a space that expresses your personality and encourages creativity or a deeper sense of relaxation and calm.
The great thing about home renovation projects is that you have the final say in what type of environment you are trying to create.
Summary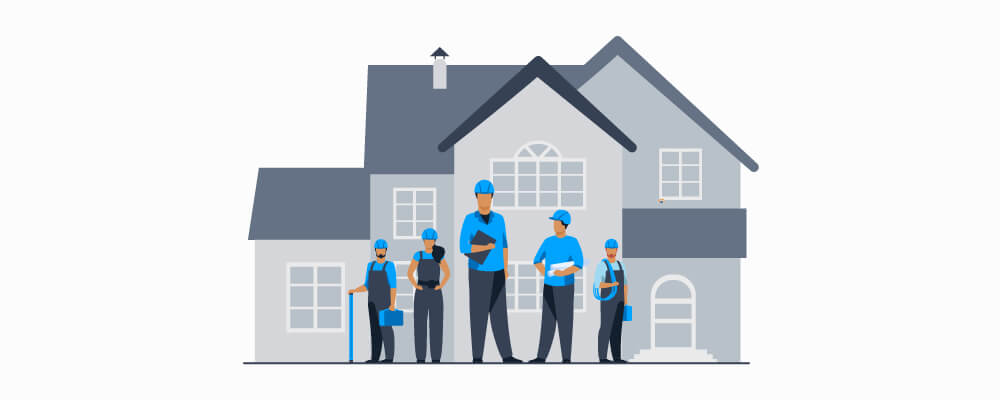 There are so many reasons why you may want to start planning your home renovation project, such as regular maintenance, updating certain features, changes in style, and improving your home's efficiency.
Try to take a closer look at your neighbors, and see what they have done with a similar basic framework to you. This can be a great source of inspiration and a demonstration of your home's true potential.
If you want to purchase a house specifically for renovating and then reselling or even to live in, it is worth looking at the location. It is better to invest in the worst home on the best street rather than the best home in the worst location.
Compare houses on the market, and whether they are close to schools, parks, and other local amenities. These are key features which will help your house hold its value over time.
It is important that you source the right contractors and experienced professionals for structural, electrical, or plumbing jobs. This is because it will decrease the risk of something more serious from arising, and prevent potential injury, or leakage later down the line.
Speak with your lawyer and local council representative to ensure you are applying for the appropriate permits and assessments before engaging in demolition and structural changes to your home.