Let's face it. There are days when your bathroom does not smell freshly washed and clean, but everyone can distinguish between the occasional lousy smell and extremely disgusting ones. If you have ever smelled like eggs, don't be worried or alarmed. Everyone has dealt with it at some point! 
Still, it's important to remember that if your bathroom smells like eggs, you need to deal with it quickly before the smell gets worse. In this article, we're going to take you through a few possible reasons why your bathroom smells like eggs, along with different ways that will help you get rid of the smell. 
Let's get right into it.  
Reasons Your Bathroom Smells Like Eggs
1. Find the Source of the Smell: Drain or Water?
If your bathroom smells like eggs, the smell is usually coming from one of two options: the drain or water. 
If you think the smell is coming from the bathroom drains, it is because your bathroom drain is clogged. A clogged drain means that the water in your bathroom isn't draining properly and as fast as it usually does. As a result, harmful bacteria build in your drain. It creates hydrogen sulfide gas. 
Also, Read – How to Get Rid of Urine Smell in the Bathroom
If you haven't used your bathroom in a long time, the water in the p-tap dries up. The P-shared part of your tap makes sure that gases from the sewer don't enter your bathroom or home. If the water in the P-tap evaporates, sewer gases are probably entering your bathroom, causing it to smell like eggs. 
2. Isolated Smell vs. Multiple Fixtures?
Once you've figured out where the egg smell is coming from, it's time to figure out if the odor is coming from your bathroom only or if it is all over your home. For instance, if you think that the water is what's causing your bathroom to smell like eggs, go to the other bathrooms and your kitchen and check if the water smells terrible there as well. If you can detect the smell in only one bathroom, then that's a good thing because it means that you likely have a plumbing problem! However, it's important to note that there might be some bacteria that are growing inside the pipe where the smell is isolated. 
On the other hand, it's also important to note that if you can get an egg-like smell from multiple taps, it generally means that your water supply is contaminated by bacteria. If you can smell eggs in numerous drains in the bathrooms in your house, then it likely means that the pipes that filter out waste in your home are also contaminated. It could also mean that the vents in your bathroom are blocked. You can tell that the vents are blocked if there is a bad smell that arises even after you have flushed the toilet. 
How to Get Rid of Egg Smell in Bathroom?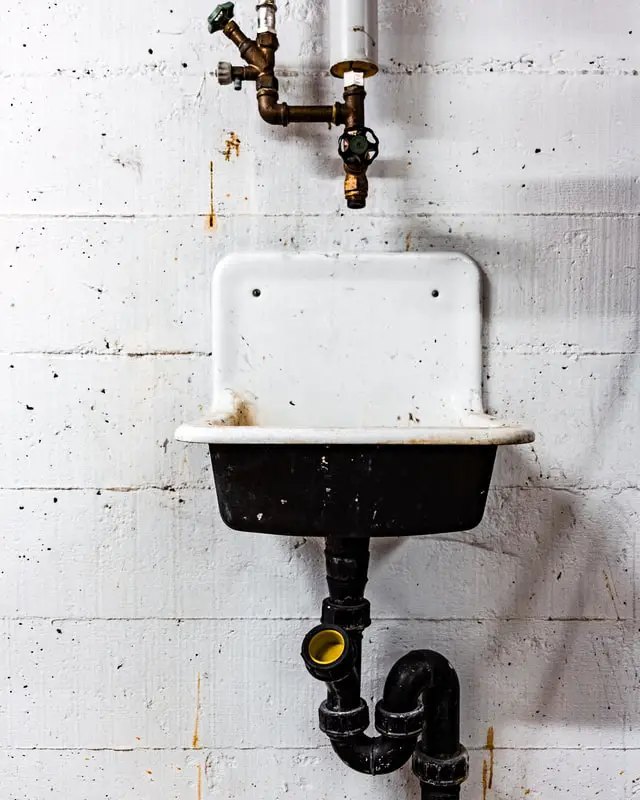 1. Hot Water: Multiple Fixtures Affected
In some cases, the egg smell is caused by a water heater that's been contaminated by bacteria. Every water heater has what's known as an anode rod. The rod, in turn, responds and causes the egg smell to come out. To solve this problem, all you need to do is get rid of the anode rod and replace it with a rod made of aluminum. You must also disinfect the water in the tank by using hydrogen peroxide. 
2. Cold Water: Multiple Fixtures Affected
Depending on where your cold water comes from, you might need to disinfect your water storage container. For example, if your home has a well, you need to make sure that you clean the tank where the water fills. Depending on the volume of water that the tank holds, you will have to add one part of bleach to 1000 parts of water. 
3. Hot or Cold Water: Only One Fixture Affected
If your water smells terrible from only the hot or cold tap, then it usually means that a gas consisting of hydrogen sulfide is flowing through. This is generally because there might be a pipe in your home's drainage system that is no longer being used, and therefore it has been closed up. Since water can no longer flow in the closed-off pipe, the bacteria which produces hydrogen sulfide gases pass through the pipe instead, thus causing the egg smell to come through. 
To get rid of the egg smell in your bathroom, consult a plumber and ask them to remove the unused pipe entirely from your home's plumbing network. 
4. Sink Drain and Drainage Problems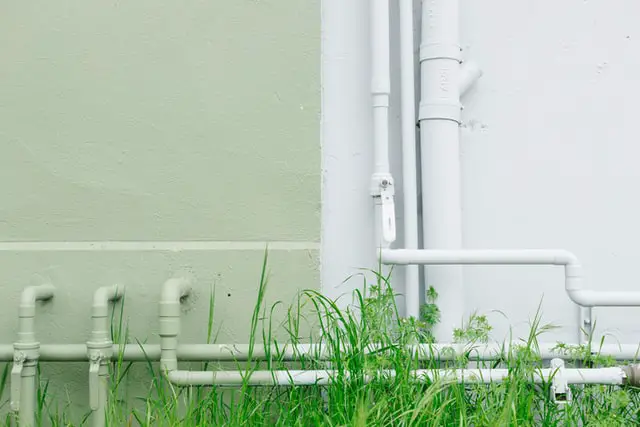 If water is not flowing properly from your sink, shower, and other areas of your bathroom, it is usually due to a blockage in one of the vents that are connected to your bathroom's plumbing system. As a result, when water drains from any of the fixtures in your bathroom, pressure is created that forces gases from the sewer to come through the P-shaped tap. 
If you find that the water is draining slowly, plunge your toilet. Plunging the toilet can help remove the vent blockage if the blockage occurs in the pipe that removes waste from the bathroom. 
If the problem is not in the toilet, and plunging doesn't help, check the vent's opening and clear any dirt that might be obstructing water from flowing out. 
5. Contaminated Sink Drain
If you've been able to isolate the smell of eggs to only one drain, then you can clean and disinfect the drain by pouring at least half a cup of bleach down the drain. 
6. Spray Clorox into the Overflow Hole
To get rid of the smell of eggs, you can spray Clorox into the overflow hole of your sink. You will need half a cup of Clorox and a funnel. 
Position the funnel over the overflow hole, and pour the Clorox into it and allow it to disinfect and clean the hole and drain. Let it sit for about 15 minutes, then pour boiling water down the hole. 
7. Clean the Sink Drain Fixtures
To get rid of the scent of eggs in your bathroom sink, all you need to do is pour about half a cup of baking soda down the sink drain, then pour one whole cup of white vinegar down the sink next. Once the acidic reaction has happened, and the mixture fizzes, pour one liter of boiling water down the sink drain. 
Wrapping Up
A bathroom that smells like eggs is annoying and disgusting, but it can easily be cleaned and deodorized. In this article, we took you through a series of various ways to help you get rid of the smell of eggs in a bathroom. We included ways to get rid of the smell when the odor is isolated to only one area, along with methods to get rid of the smell when it affects different parts of the bathroom and water supply. Dealing with a plumbing issue can be tricky, but once you familiarize yourself with it, getting rid of the smell of eggs is more straightforward than you could imagine!