Are you in the process of renovating or redoing your bathroom and don't know what type of bathtub to pick? We get it. You're doing up your home, and you want to choose the perfect fittings and fixtures to make sure that your living space is as dreamy as possible! When it comes to choosing a bathtub, acrylic vs. fiberglass are your two best options, but you're not sure about which to choose. 
This article will compare acrylic and fiberglass bathtubs by explaining what they are, how they differ, and their similarities. We'll also answer the question of which type of tub is better! 
Let's get started.   
Acrylic vs. Fiberglass bathtub
You might still feel uncertain about the world of bathtub purchasing, and that is entirely understandable! There are several different types, and we're going to take a closer look at fiberglass and acrylic tubs. 
What is an acrylic bathtub?

An acrylic bathtub is one of the more lightweight options available out there. These tubs are made from sheets of acrylic that are shaped into the classic bathtub shape. One of the most notable features of acrylic is that it is easy to mold into various shapes, which means that acrylic bathtubs come in multiple sizes. However, because acrylic is so lightweight, it is often reinforced with a sheet of fiberglass. The fiberglass makes it more durable and long-lasting. 
Also Read: How to make a dull acrylic bathtub shine
What is a fiberglass bathtub?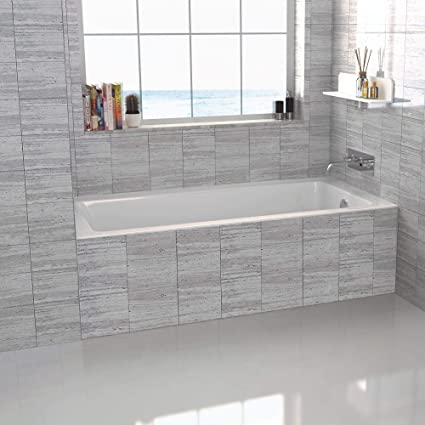 A fiberglass bathtub is made of a sheet of plastic that is shaped into a bathtub. Once it has been shaped, a fiberglass bathtub is usually reinforced with a layer of resin made from gelcoat. The gelcoat makes the bathtub less prone to scratches and damage over time. Just like acrylic bathtubs, fiberglass tubs are lightweight and easy to transport. They are also inexpensive. 
Similarities Between Acrylic and Fiberglass Tubs
Here is a list of some of the similarities between acrylic and fiberglass tubs:
Both types of tubs are inexpensive and affordable
Since both types of bathtubs are cheaper than tubs made of metal or stone, there is a wider product range in the market. As a result, it's easy for you to find the type of tub that works best for you within a lower price range. 
They are both very lightweight
Unlike metal or stone, these types of tubs are primarily made of plastic, which means that they are more lightweight. Therefore, they are perfect for apartments and smaller homes that might not be able to tolerate a bathtub made of ceramic or metal. 
They are easy to install
These types of tubs are all easy to install, thanks to their simple composition and build. 
Acrylic and fiberglass tubs are easy to keep clean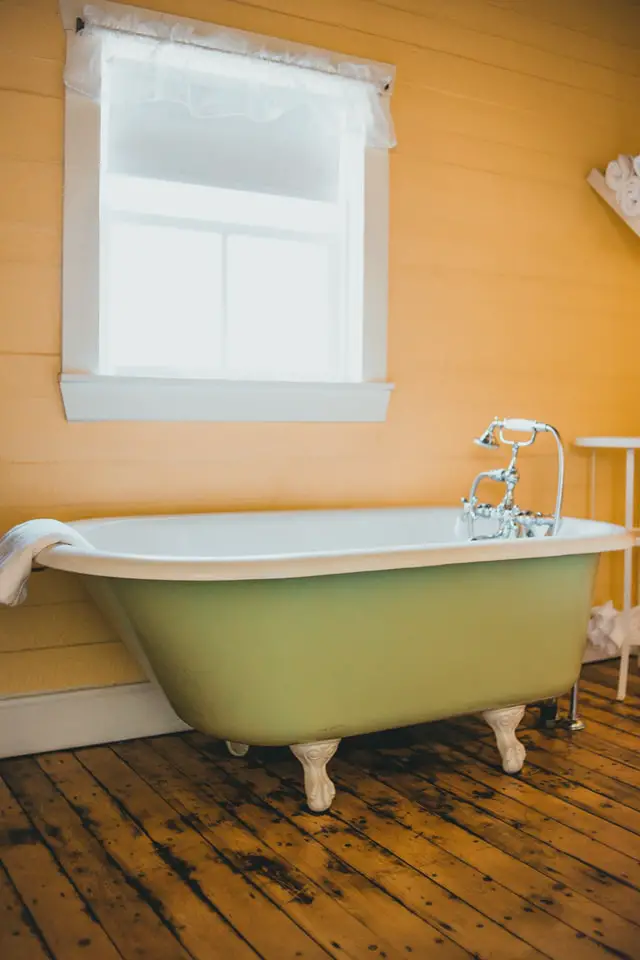 The reason that these bathtubs are easy to keep clean is that they are made out of plastic. This means that they do not rust or chip easily. You can also scrub and wash them with regular cleaning products without worrying too much about purchasing a separate range of products to maintain your bathtub.  
Also read: What cleaners can be used on acrylic tubs
Differences Between Acrylic and Fiberglass Tubs
The materials reinforcing both tubs are different. 
While acrylic tubs are reinforced with a thin sheet of fiberglass, fiberglass tubs are reinforced with a layer of gelcoat. 
Fiberglass gets worn out more quickly than acrylic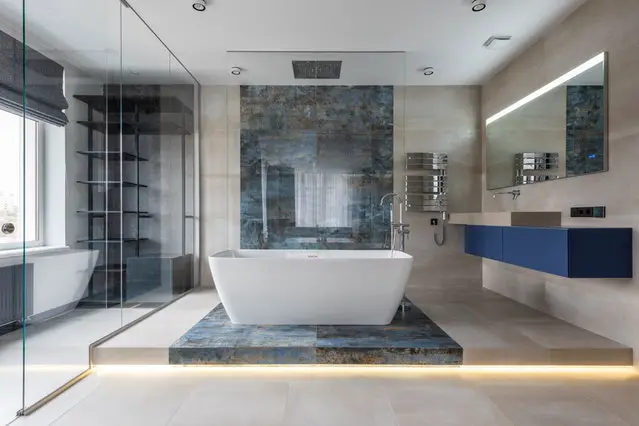 Even though both types of tubs are quite long-lasting and easy to clean, it's important to note that a fiberglass tub tends to get worn out more quickly compared to an acrylic bathtub. This means that it can get chipped or scratched quite fast. Fiberglass is also a lot more prone to mildew or mold than acrylic. 
Also Read: How to Get Rid of Musty Smell Under Bathroom Sink
Which is better, acrylic or fiberglass bathtub?
The answer to this question depends on a variety of factors. When it finally comes down to it, you must take into consideration the amount of comfort you want at the end of a long day! If you have a bathroom that is big enough to accommodate a bathtub, then you're already halfway to solving your problem. However, you also need to take into consideration a series of various factors. These include: 
Price range 
While this might sound like one of the most important factors to keep in mind, it's definitely something that you must remember to consider before buying a bathtub. The reason for this is that while an expensive bathtub is a worthy investment, in the long run, you must also remember that the more expensive a product is, the more maintenance it might require. If you purchase a bathtub that costs a lot of money, it will also cost a significant amount of money to install and eventually maintain over time. Therefore, we would recommend that you keep in mind your budget for the bathtub itself, the installation process, and maintenance in the future. 
The size of your bathroom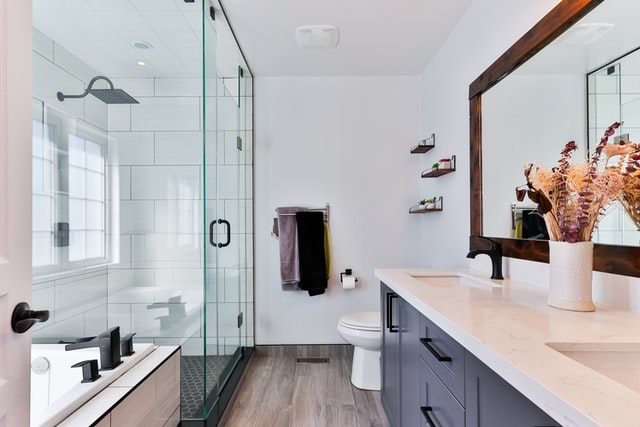 The size of your bathroom is another vital factor to think about. The dimensions of your bathroom must be big enough to accommodate the type of bathtub you want to buy. Please remember that when purchasing a bathtub, you must make sure that it can fit through the width of your bathroom door and within the space allotted to it. It must also be big enough for you and your family to use. If it is big enough for a small child but is too small for adults, you may have purchased the wrong type of tub. Overall, you must keep size in mind. 
The shape of the bathtub 
This next factor ties into the one above. The shape of your bathtub must correspond to the size of your bathroom, which means that it must fit perfectly into the area in your bathroom dedicated to the tub. You don't want to purchase a rectangular tub and try to fit it into a square-shaped space! Be careful when measuring your bathroom and bathtub. 
The people using the tub 
When purchasing an acrylic or a fiberglass bathtub, you must also consider the people who are going to use it. If you are planning on buying a tub for your elderly parents, try and ensure that you buy a tub with a nonslip interior and grab bars to make getting in and out of the tub more accessible and safer for them. Additionally, if you live with someone who is disabled, make sure that the bathtub allows them to fit comfortably inside it while making sure that there is room for someone else to assist them if they need help. Everyone's needs are different, so please make sure that the tub you purchase works well with your needs. 
The Final Verdict
While both types of bathtubs have many excellent qualities, we would highly suggest that you purchase an acrylic bathtub. We're recommending the acrylic tub because it is more resilient and long-lasting when compared to fiberglass.
Acrylic tubs are perfect for those of you that have young children who love to play in the water or a pet that gets dirty quite often. In other words, they stand the test of time because they don't get scratched, cracked, or chipped. Additionally, acrylic bathtubs are not prone to mold and mildew like fiberglass tubs. If your bathroom gets a lot of direct sunlight, you don't have to worry about your tub fading over time the way a fiberglass bathtub would. 
Acrylic tubs are easy to clean and require very little maintenance as well. 
Overall, we highly recommend the acrylic bathtub or a fiberglass bathtub. 
FAQ's
Do acrylic tubs turn yellow?
No, acrylic bathtubs don't turn yellow. Fiberglass tubs turn yellow over time. 
How long does an acrylic bathtub last? 
The average acrylic bathtub lasts anywhere from ten to 15 years. 
What is the easiest shower material to clean? 
Acrylic is the easiest shower material to clean. 
Wrapping Up
Renovating or redoing your bathroom is one of the most exciting projects you could do at home. Picking out a bathtub is arguably one of the best parts of the project, but with all the choices available in the market, it can be hard to decide on just one model. This article walked you through a detailed list of all the differences and similarities between acrylic and fiberglass bathtubs. Both types of tubs are extremely popular in the market for various reasons and good reason! After giving it a lot of thought, we concluded that while the fiberglass bathtub has many positives, an acrylic bathtub has much more to offer. We hope that our research helped you make a decision much faster!