It is vital to research and choose the appropriate material when installing cabinets and storage space in your bathroom. Bathrooms are often moist/damp and foggy spaces. It is essential to select the best wood for such an environment. One that will not degrade in any way when faced with these conditions.
In this decision-making process, a general rule of thumb is that it's best to go for the strongest material, that is, the most durable material. This is important because it will allow your cabinets to last long. While this will be expensive, it is a worthy investment. You will not have to deal with the process of changing them out soon due to ruin or degradation of any kind. Solid wood, when sealed adequately, is a solid material that is not affected by moisture damage and lasts very long. There are many types of solid wood recommended for the same.
Recommended woods for bathroom cabinets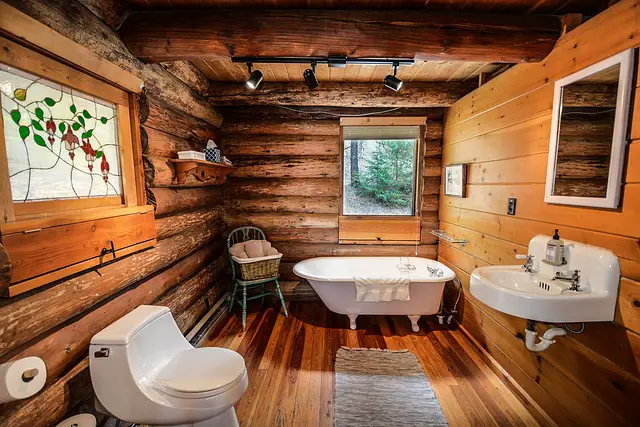 There are a few types of wood that are most commonly used for bathroom cabinets because they meet all the required criteria. These woods are long-lasting and can seal well against moisture. They include the following.
Also, Read – Best Shower Curtain for Clawfoot Tub (Extra Wide)
Solid wood
Solid wood includes all lumber that has been directly milled from trees. This can consist of wood from many varieties of trees.
Painted and appropriately sealed solid wood cabinets hold up very well in the moist and warm environment. Yet, it is still vital to ensure good ventilation in the bathroom. This lets the humidity out, and the bathroom remains dry. As sustained exposure to moisture can still cause solid wood to degrade. Solid wood cabinets for bathrooms are available in various styles and finishes, pre-made and customizable. They have a very classic beauty and are in demand for the same.
Here are some of the recommended types of solid woods:
1. Pine wood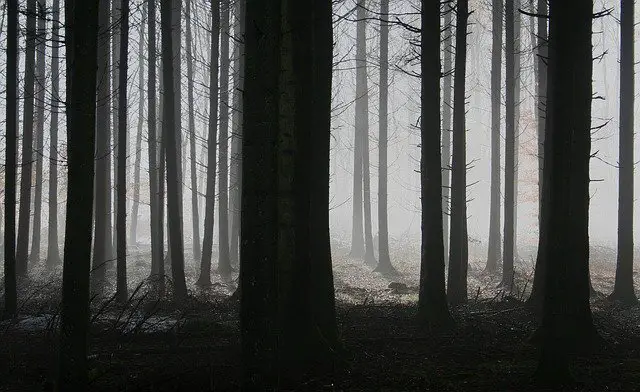 Pine is the most popular of all the natural woods. Its easy affordability and waterproofing ability make it highly recommended to assemble bathroom cabinets.
Pros
Easy affordability

Easy to stain and paint

Ok-based primer and water sealant can make it waterproof
Cons
Cannot hold heavy things, only suitable for placing light objects

Not water-resistant on its own
2. Koa wood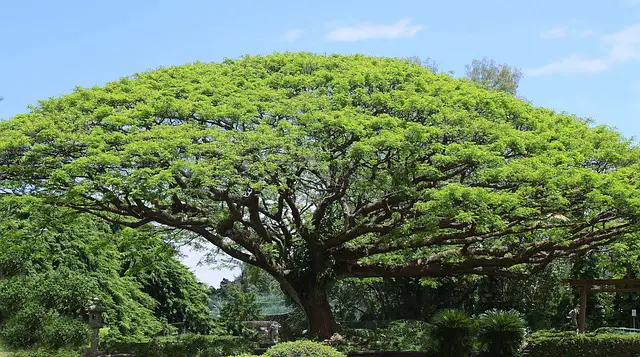 Koa wood is generally considered the most long-lasting and durable wood. You can use it for bathroom cabinets and shelving.
Pros
Lasts very long as it is one of the strongest and hardest woods

Lightweight and easy to use

Odorless

Wear-resistant and pressure-resistant can withstand damage and degradation
Cons
More expensive than other materials

Not water-resistant on its own
3. Cherry wood
Cherry wood is also very popular for bathroom cabinetry and shelving purposes. It is lightweight and durable, which makes it perfect for the same.
Pros
A strong material, allows storage of heavy items

Durable, lasts very long

Warm reddish color that looks very beautiful

Lightweight and easy to use
Cons
Not completely water-resistant
Read more about natural woods and bathroom shelving here.
There are materials manufactured from wood composites that are suitable for bathroom shelving. However, these are not classified as natural wood.
5. Plywood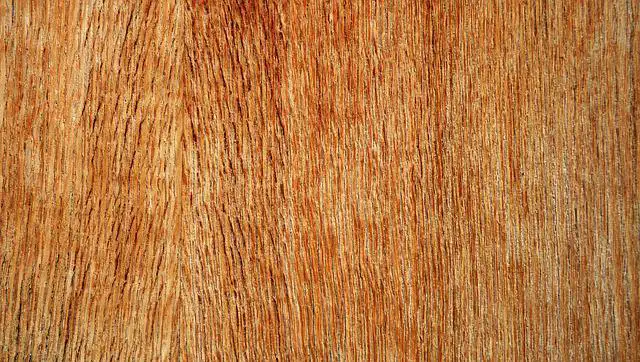 Plywood is more cost-effective than solid wood and does not expand much in heat and moisture compared to natural wood. This makes it a more suitable option for bathrooms. There is an extensive range in quality, density, and type of plywood. We recommend selecting one that resembles solid wood so that your cabinets are solid and durable. In addition, they are more stable for enduring water damage.
Also, Read – Best bathroom faucets for hard water
Medium Density Fibreboard
MDF or Medium Density Fibreboard is a material made out of many types of compressed wood. Due to its low cost, it is now a very popularly chosen material for bathroom cabinets. When handled, treated, and installed appropriately, it also tends to be more resistant to water damage than other materials. This makes it even more suitable for bathroom cabinets. It is also easy to paint, making it an excellent customizable option for home bathroom cabinets. Yet, when MDF comes in direct contact with water, it warps. As a result, it is more difficult to repair when damaged than solid wood. There have also been recent concerns that MDF leaks certain gasses harmful to people's health.
Sealed and appropriately waterproof material is the best and most crucial choice for a bathroom setting that lasts long.
Solid wood is also easy to repair even if it warps over time, making it a recommended choice if it fits your budget.