Electric recliner power cords can be a nuisance when they are all over the floor. This is why you need to find ways how to hide power recliner cords because if not well managed, they can be a tripping hazard.
Read on to find out ways in which you can enjoy the comfort of electric recliner seats without worrying about the power cords.
How To Hide Power Recliner Cords
Hiding power recliner cords should not be complicated. However, it can be more difficult than you imagined because the solutions you choose should maintain the aesthetic and décor of your living room.
Below are some of the ways you can hide the cords.
1. Use The Wireless Battery Power Supply For Recliners
One of the best and easiest solutions is to purchase a cordless battery pack for your electric recliner seats.
The wireless battery allows you to place your power recliner in the middle of the room or anywhere else without worrying about the cords being visible on the floor.
Moreover, the packs are rechargeable so you can still recline your furniture back and forth even during power outages.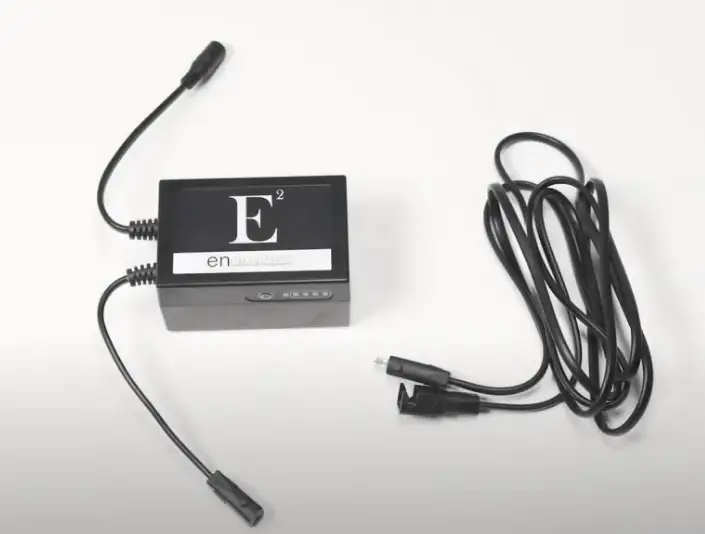 However, in order for the battery to serve you longer without recharging often, consider the following factors during purchase.
Battery run time – It is important to choose a battery pack that keeps power for a long period. Some packs are strong enough to give you up to 300 cycles. Note that, using extra features of your recliner like the USB port, lights, and cup warmer drains the battery faster.
Recharge time – How long will it take for the battery to charge fully? Charging time means you will not be using your recliner, so how long are you willing to wait? Most brands take 3 to 6 hours to charge which is considerable time.
Will the battery alert you when it's running low? – A battery pack that beeps when running low alerts you so that you don't get stuck in your recliner. It will be even better if they have a power indicator.
---
2. Electrical Cord Covers For Floor

Cord covers are also known as floor cable protectors.
They are used to cover and protect power/electrical cords on the floor so as to avoid damage from foot traffic or tripping accidents.
When choosing the best cord cover, you should consider certain factors.
Length of the cords – How long the cords determine the length of the cover you choose. Some covers are 4 feet while others go up to 6 feet long.
Width of the cords – If you want to cover multiple cords with a one-floor cover, make sure that it is wide enough.
Warranty – Yes, it is a simple cord cover, but you want something that will last longer. A brand that gives you one year warranty should be of good quality.
With that in mind, cord covers come in different colors so you should choose one that is aesthetically pleasing and matches your floor or carpet.
D-Line Floor Cord Covers come highly recommended since they are high quality and lay flat on the floor, which prevents tripping. In addition, they are very flexible and resistant to abrasion so they can withstand heavy foot traffic.
3. Use Floor Tape For Electric Cords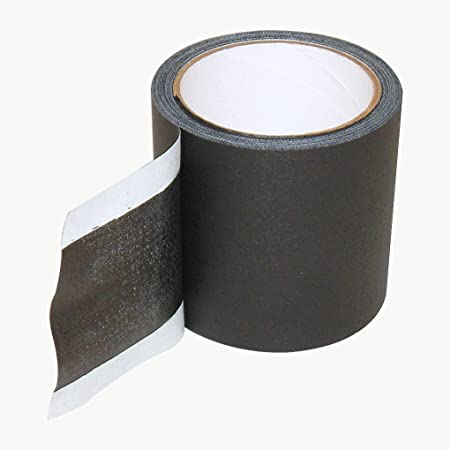 Floor tape is also known as gaffers tape or cable concealer tape.
It is a specialized tape that is similar to duct tape except that it has a portion on the interior that has no adhesive where the cords are meant to pass through.
The tape comes in different lengths depending on the length of the cords you want to cover. In addition, it is easy to use and remove and there are two types. One that is made for bare floors and another that is meant for carpets. This allows you to choose the type that matches your flooring type.
A good example of floor tape for electric cords is the JVCC Wire-Line Cable Cover Tape. It is heavy-duty and designed to stick to different surfaces. Most importantly, it does not leave residue or film on surfaces when removed.
4. Run The Cable/Power Cords Under Carpet Or Area Rug
If your electric recliner is in the middle of the room, you can hide the cords by running them under the carpet or area rug.
This can however be hazardous and cause a fire if the cords are walked on too much.
Therefore, you need to cover the cords first before hiding them under the rugs using the cord covers or floor tapes we talked about earlier. This will also help to prevent bumps on the rug that can cause tripping.
In addition, you should ensure that the electric wires are new, UL listed, and on an area with minimal movement to prevent possible fire hazards.
You can also use it to hide the wires under sofa with slipcovers.
---
See also: How to keep a rug in place on carpet
---
5. Install Power Outlets On The Floor
When the power outlet is on the floor, you can place the recliner over the outlet so that the cords are hidden underneath.
If this is the only solution to get rid of cords all over your living room, then go for it.
However, you must call a certified electrician to assess if it is possible to install power outlets on your floor and how much it will cost you, in terms of time and money.
The good thing is that can get floor outlet covers for all surfaces including carpet, wood, tile, or granite.
6. Run The Cables Along The Baseboard
People do not look down at the baseboard so chances are that they will hardly notice the cords. However, make sure that the cords are tight to prevent tripping hazards.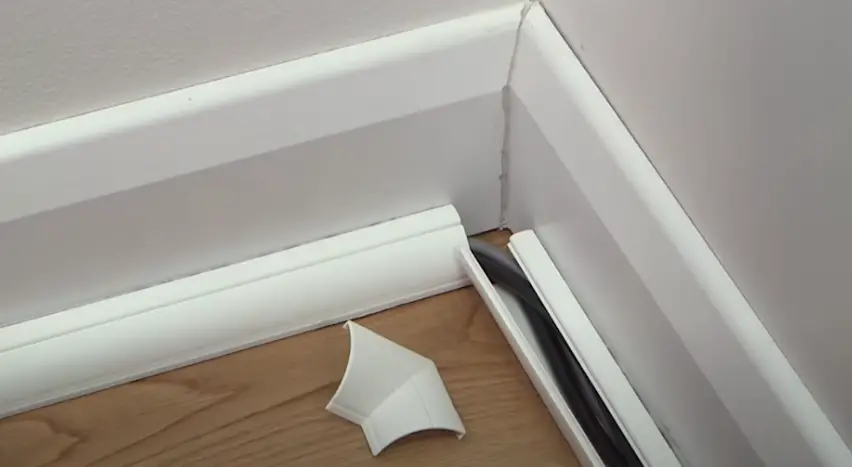 If your floor is hardwood and there is space between the wood and the subfloor, you can as well hide the cords along that space.
7. Fix The Cords On The Wall Using Cable Clips
Cable clips cord organizers in getting the cords off the floor.
When used correctly, they will make your space tidy and protect you from electrical fire and trip hazards.
Cable clips are easy to use even without the help of a professional. They are available in different sizes and colors.
The ideal clip size depends on the thickness of your cords. When it comes to color, they are available in white, black, beige, or grey. Choose a color that blends or is neutral to your environment.
8. Rearrange Your Furniture
Last but not least, rearranging your furniture is another simple solution to getting power recliner cords off the floor.
Consider the location of the power outlets on the wall and move the furniture close to them.
The closer the furniture will be to the outlets, the easier it will be to conceal the cords since they will not be running across the room.
9. Using A Rug
Rugs are very versatile; you can use them to hide many things around the house. For example, if you have many cords running along the floor.
You can hide a bunch of electric wires, rugs will save the day. Rugs are a little pricey, but it is amazing what you can do with some floor tape and a plush rug to elevate the room's beauty.
Depending on the thickness and the size of your cords, you can pick a mat that complements your room decor. You can place it so that you can tape the cables below the rug.
Floor tape will help you under the rug if your rug is not in a place where you will not step on the cords. Tapes are an easy solution, as they prevent the cord from wear and tear.
They will hold even if you apply force. If you use this method, ensure that you use many tapes. Otherwise, the cords may start fraying.
One of the best things about using a rug and taping the cord is that you can remove these and fix them up somewhere else.
Also, the tape does not leave a residue. This allows you to change the location of the couch without having to make significant changes.
10. Cable Clips
Cable clips are helpful when you do not want the cords to make a mess in the room. You can suspend the cords using a cable clip and keep them from getting tangled.

You can attach the cable clips to almost any piece of furniture or even a secure place on the wall. The only drawback of using cable clips is that sometimes your cords might not fit into them.
Before buying cable clips, ensure that the clips are the correct size for your power cords.
11. Sticky Hooks

Sticky hooks work like cable clips, but they are much better than cable clips because these hooks stick right onto your furniture.
So if you do not want your cords to be on display, you can use a sticky hook to secure these cords. These hooks look good behind any furniture in the house or even the back of the couch itself.
For these sticky hooks to work, you will need to place a strategic furniture piece next to the couch, but if it sounds doable, you should check it out.
12. Floor Mat

Floor mats are another alternative to a rug, which can hide many cords. Floor mats and rugs have one fundamental difference.
That difference is that floor mats do not provide as much protection to the cord as rugs do. Carpets are available in many thicknesses, whereas floor mats are thin in comparison.
If the cord is thick, you will need a thick mat to cover the expanse of the cord. A floor mat will do the job if you have thin cords.
But, if the cords are in a place where they are likely to be stepped on a lot, then a floor mat will be a viable option, as you cannot place rugs in areas where more people might be walking about.
---
See also: Best slipcovers for lazy boy recliners
---
Frequently Asked Questions (FAQs)
1. How to hide sofa power cords?
The easiest way to hide sofa cords is to invest in one that does not require a power cord or uses a wireless battery.

If that is not an option you can afford, you can use the tried and tested methods such as using a rug.

Rugs can cover up most of your power cords, and you can secure them using floor tape, so the rug placement looks natural.

2. How to hide couch power cords?
Power couches need to be placed near the power sources, limiting your creative freedom to rearrange your space.

But, setting your power couch near an outlet will also ensure that you can safely hide the cords behind your sofa.

To do so, you can use cable clips and clip them onto the back of your couch.

3. How to hide cords from electric couches?
Some standard solutions to hide the cords from electric couches are using floor tape on them and, placing a rug over them, using cable clips to secure the cable behind some furniture.

You can also use an excellent electric cord cover to turn them into looking aesthetic.
Conclusion
Electric recliner seats are easy to operate because they will adjust automatically. However, the power cords pause a tripping hazard if not well organized. In this article, we have given you a few simple solutions on how to hide power recliner cords for maximum comfort and safety.
As discussed above, there are several ways to hide the power cords including, sliding them under the carpet, running them along the floor and baseboard, as well as using cord tapes.
Bottom line is, that there are many safe ways to keep recliner power cords organized. Do not allow yourself to have a disorganized house, or expose your family to the dangers of having loose cords all over the floor.